Venturing into nature is an essential step in the journey of any nature photographer. We all start with the easy-to-reach places: photographing sunsets from parking lots, roadside stops, and national park vantage points. Eventually we get tired of sharing the views with 700 of our closest friends and venture out in search of solitude and quiet with the added benefit of unique photos of lesser known places. Backcountry and adventure photography opens many new doors for landscape photographers. However, it also introduces new, unfamiliar challenges if you're used to shooting a few miles from your car.
Here are my top tips for backcountry and adventure photography.
Backcountry skills first, photography skills second
This may seem obvious to some, but unfortunately every summer is littered with stories of ill-prepared hikers exceeding their level of ability and seriously injuring themselves. There's a reason I have this at the top of my list. That's because proficient backcountry skills are – without a doubt, unquestionably – the most important thing you can take with you on a backpacking trip.. If you're an outdoor enthusiast or an experienced athlete, great! You can always find out more. If you're new to hiking or camping and don't know where to start, I recommend finding a free course, or even finding some local friends who are willing to show you the ropes.
The wilderness is beautiful and enchanting, but also unforgiving. You want to make sure you're prepared for unexpected issues and able to resolve those issues when needed. For an extra backup, I always bring something like the Garmin InReach Mini. This is how I have an emergency SOS capability if I need it – from anywhere on the planet.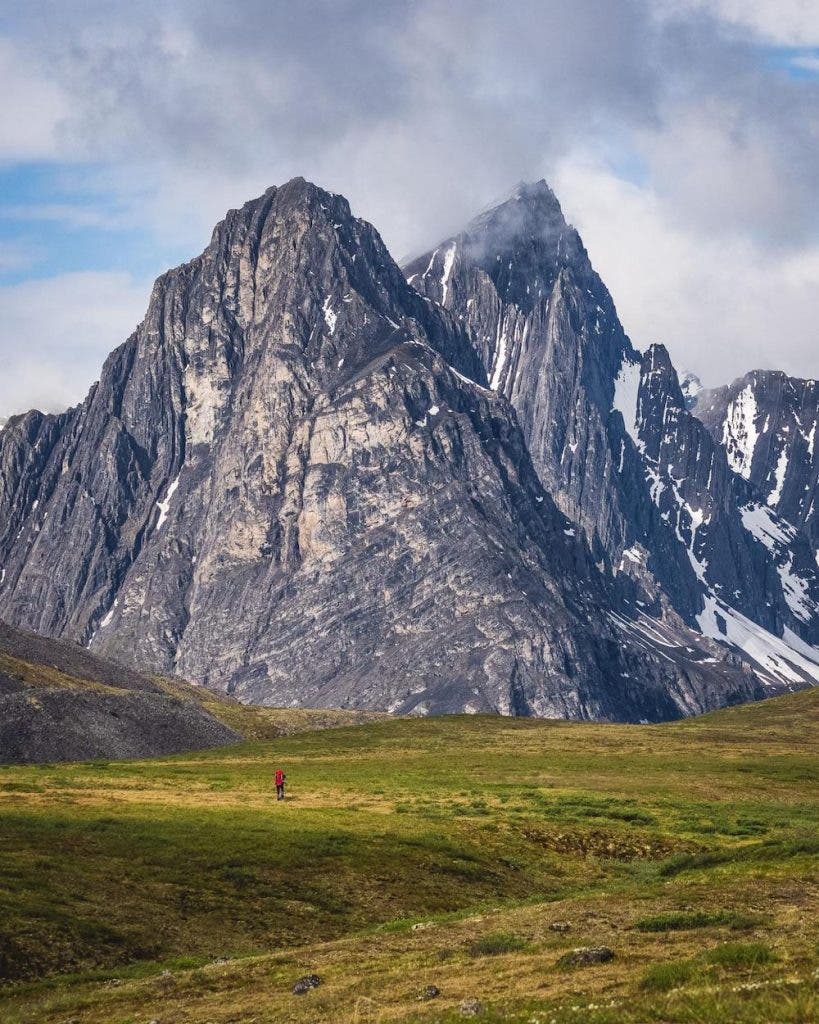 Prioritize your fitness
A strong body is a safer body. The majority of my injuries have come at the end of the day when I'm exhausted and my footwork or decision making gets sloppy. A backpack with camera gear can easily weigh 15 pounds. heavier than a standard backpack. It's amazing how quickly that extra weight adds up when you're running 8-15 miles a day. There is endless information online on how to train your body for various sports, so I won't dwell on that here. However, fitness is one of the most important aspects of safe (and enjoyable) wilderness travel and adventure photography.
Plan your route
First, you need to know your route as backcountry navigation is extremely important. However, from an adventure photography perspective, planning is also paramount to a successful outing. If you use apps like Photopills, update them and download all relevant maps before you leave your house. If you don't want to take a phone on a backpacking trip, bring a small notebook to record sunrise and sunset times. You should also note directions so you can plan your campsites to maximize photography opportunities.
Since most good photography happens near sunrise or sunset, it is very helpful to try to camp near the intended shooting location. Spending a few hours planning your campsites and filming locations before hitting the trail can save you a lot of time and effort in the field.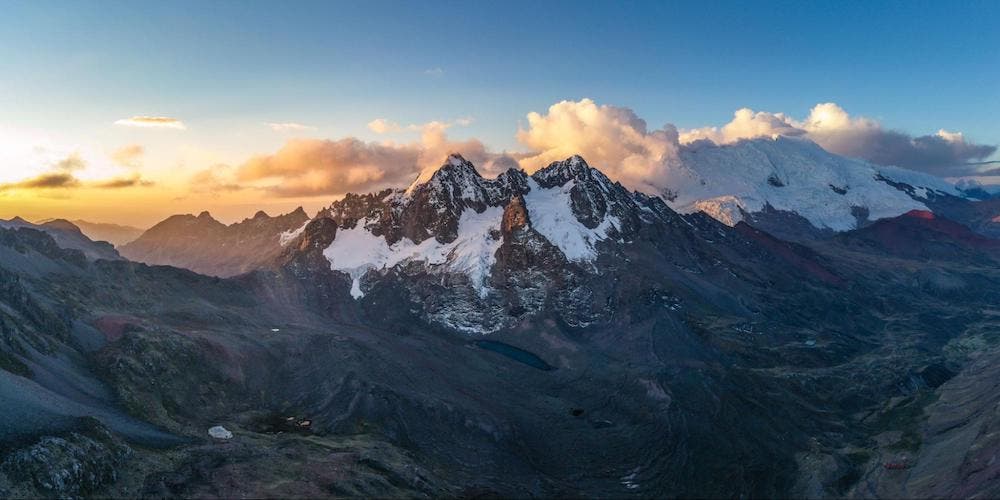 Spend a little more on trustworthy gear
Saving money on equipment is completely acceptable, and even necessary with such an expensive hobby as photography. However, backcountry and adventure photography requires a lot more effort than a standard walk in the park. I refuse to risk spending all that time just to be outmaneuvered by a cheap tripod or SD card. For this reason, I always invest in good equipment for my adventure photography projects. I can't stand having an equipment failure 80 km from the nearest civilization. Beyond camera gear, this rule also applies to the rest of your camping gear. Good hiking shoes, a comfortable mattress and a trustworthy tent are worth their weight in gold.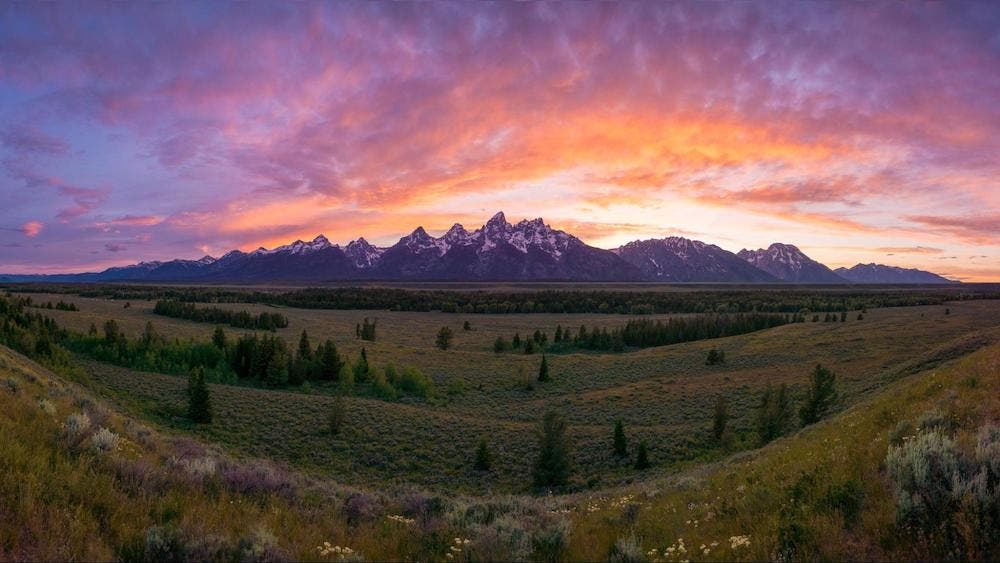 Adjust your equipment
When shooting close to home, it's always tempting to bring every possible lens that I strength need, just in case. For off-trail rides, I keep my gear sharp and as efficient as possible. Do I really need a 16-35mm, 24-70mm and 70-200mm lens? Probably not. With modern sensors typically having 50MP or more, I can usually get away with a 16-35mm and a 70-200mm and use a crop to fill the gap between the two. I generally don't want to carry the extra weight for the 100-400mm whereas a 70-200mm with a 2x teleconverter is much more versatile, 30% lighter and has the same reach. There are sacrifices I'm willing to make to keep my kit lighter, and I almost never feel limited in the field.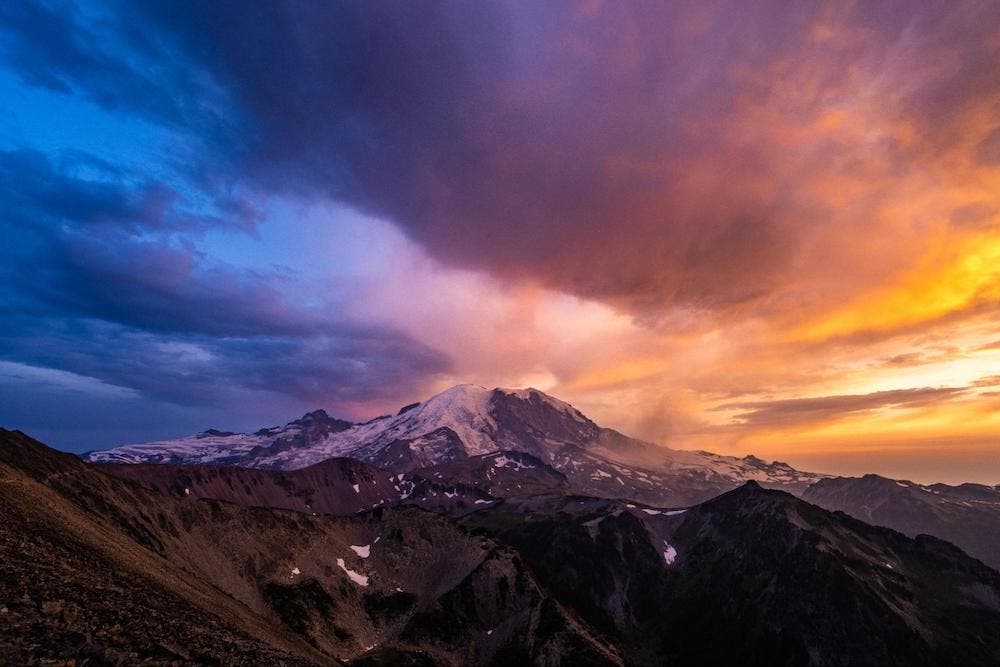 Don't neglect batteries and memory cards
This one is probably pretty self-explanatory, but batteries and memory cards are the only product you shouldn't overlook. I don't want to have to be selective when shooting in the field because you never know when beautiful sunrises might turn into four straight days of rain. Bring enough batteries for the whole trip (about 20% buffer for surprises), and the same goes for SD cards. I usually bring something like the Anker PowerCore 10,000 mAh. As a bonus, I can use it to charge my GPS, phone, and watch, if needed.
Don't forget a rain cover
An unfortunate rule of landscape photography is that massive storms tend to make for great photos. Although it is tempting to hide in the tent when the weather turns bad, some of my best photographs were taken when the conditions were the worst. For this reason, I always bring a few rain covers for my cameras so I can shoot through storms without risking damage to my gear. As always, be smart about it. Don't stand on a ridge in a thunderstorm just to take a picture.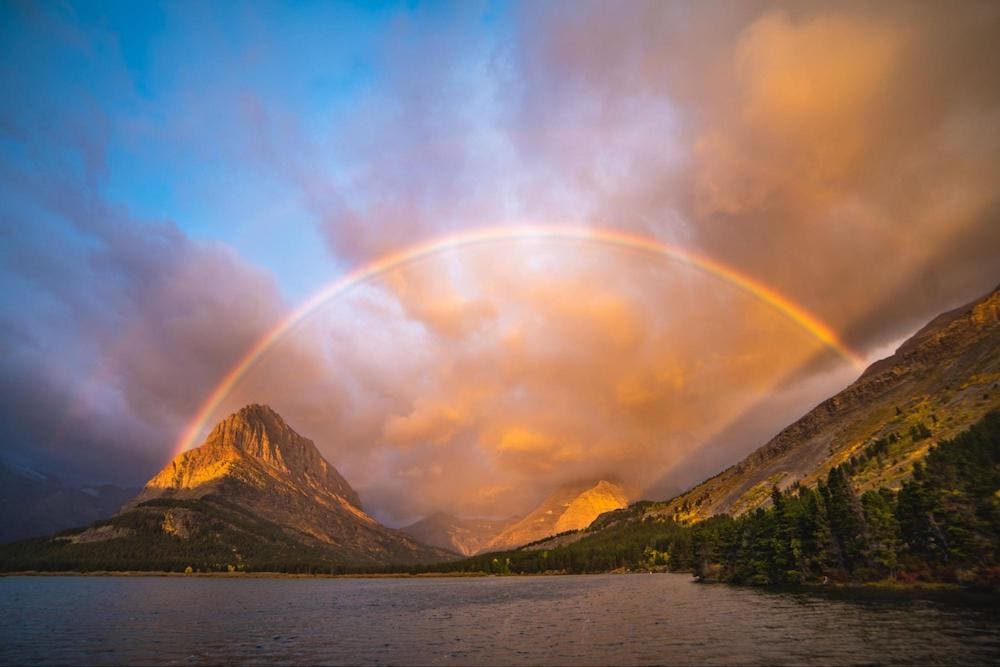 Don't let photography stress you out
The beauty of backpacking is in disconnecting from the modern world and enjoying our planet. If you're having trouble getting great photos – or if something breaks – don't let it ruin the trip. Enjoy your time outdoors and decompress. You can always take more pictures, but you can't get back the days you spent upset by something insignificant. I have witnessed brilliant sunrises where I barely took the time to appreciate them because I was struggling with an unruly intervalometer or a flimsy tripod. In retrospect, the photos of those mornings are good. However, the experience of being alone on top of an isolated mountain for a sunrise is irreplaceable. Take a moment to enjoy.
Check out more of my work in AdoramaTV's new docuseries, THE MASTERS.