A perfect life: Chris Fulcher develops his photography career while traveling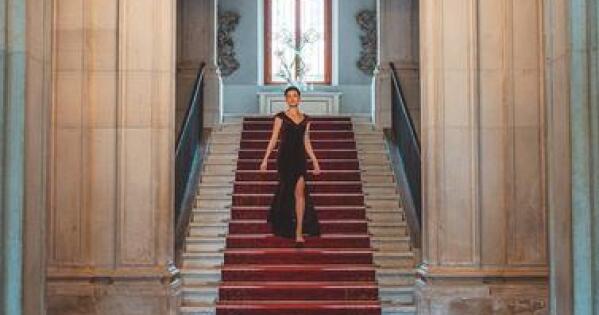 Thirteen years ago, Chris Fulcher, then 15, lived in Sandy Hook and told The Newtown Bee about his budding career in photography. He reminisced about his early teenage days snapping photos of sporting events, including his paintball games with friends and local weddings.
Fast forward to today, and Fulcher's passion for his craft has never waned. Now 29, Fulcher's drive has catapulted him into a perfect life of travel, love and success – with no end in sight.
During his initial interview, Fulcher was a sophomore at Newtown High School. Soon after, he entered the TAP program after school.
"One of the requirements with TAP is that you have to have a full-time job. I was able to partner with a wedding photographer from East Haven. He brought me to weddings. It really started to sweat from there," Fulcher said.
He worked mornings before class and worked weekends photographing weddings.
After graduating in 2011, his "bread and butter," as he calls it, began working in the music industry as a photographer.
"I went to Japan in 2012 for four months and photographed a band called Cash Cash and Larzz [Principato] of New Fairfield. It was my first time in a band overseas," Fulcher said, adding that he had DJed for Principato during that tour.
He also spent time traveling around the United States photographing artists, such as Never Shout Never's Christopher Drew, and musical acts for several years on the Vans Warped Tour.
He still has a handful of photos from that time in his career on his photography website as souvenirs of his experience.
"I love having these photos on the website, because if you know, you know," he said. "Another artist I worked closely with was Mac Miller, for whom I ended up getting some recognition when, sadly, he passed away. Some of my pictures went viral because of some of the stuff more old ones that I made during his first tours.
Besides being primarily self-taught, Fulcher sought a formal education by attending the Massachusetts Hallmark Institute of Photography in 2013.
"It's a trade school, so it lasted 10 or 11 months. I went there and I didn't finish school. I moved to Los Angeles in January when the finals were on because I got a job offer there," Fulcher recalled.
At 20, he moved across the country to gain more hands-on career experience and stayed in Los Angeles for seven years.
A new chapter
Fulcher no longer makes his photographic journey alone. He teamed up with Savannah Woods, his girlfriend of three years.
In 2019, Fulcher had just completed a work trip to Europe and was vacationing in Sandy Hook with his parents. He had every expectation of returning to Los Angeles afterwards.
"But then Savannah and I met, and I decided to stay in town a little longer," he said.
Woods shared, "I grew up in New Milford so we lived a few towns apart. We had all these connections leading right when we met. I worked at a bar down the street where his parents lived and that's how we met — first through social media, then we hooked up downtown.
The two were dating when the COVID pandemic started and, not wanting to be separated, they decided to temporarily move in together in Sandy Hook with Fulcher's family.
"We spent the whole year together," Fulcher said. "We did a few trips together just before COVID, which is a whole different story. We had been to Japan together, and it solidified our relationship and our new business as well. It was our first trip to start the new travel business.
During this trip, the couple worked at the Park Hyatt in Tokyo where the film lost in translation was filmed.
"After taking the photos there, we felt something was up with this company," Fulcher said.
At the moment they work under his name, Chris Fulcher, doing travel photography for hotels, tourist offices and travel agencies; editorial and entertainment work; as well as individual and family portraits.
"We are currently in the process of creating a whole new business for all the photography we do together, as we work on 50-50 projects," Fulcher explained.
"We don't have anyone on the road with us. For all the photos of the two of us, we use a tripod and a timer," he added.
They mainly use multiple Canon cameras. Depending on the shoot, they also shoot various images using drones, stabilizers, handheld strobes and video lights.
Fulcher and Woods model frequently in their travel work, which gives them the opportunity to push both the boundaries of their art and people's perceptions.
"My biggest thing with my photography is that I never want to do something that everyone else is doing," Fulcher said. "We model in most of our photos that we do for hotels, but we have a completely different style that I feel like I've never seen before. We're both heavily tattooed, we wear very darker and more edgy, and we're trying to bring a modern twist to marketing that isn't seen right now.
Woods agreed, adding that their artistic flair allows them to advertise to a wider audience, especially internationally.
"We didn't want to change who we are," Fulcher said. "That's how we dress. We love tattoos. We love this style. We were always told that you couldn't integrate that, and we thought — why? …I've always wanted to be the weirdo and set my own trends for something I have fun with and believe in. I don't want to follow in someone else's generic footsteps.
Fortunately, by charting their own paths and leading with their art, the two were able to change mindsets and create desirable outcomes for clients. He recommends others to do the same in their lives.
"Just being different is important to me," Fulcher said. "If you feel like it's okay and it's not hurting anyone, then go ahead and do it."
"A very fast year"
In 2021, the couple move to Las Vegas, the entertainment capital of the world, where they hope to one day open a photography studio.
"Because we specialize in entertainment photography, we thought Vegas was perfect for us," Fulcher said.
They look forward to building their brand there as well as through their travels.
"It's been a very fast year for us," Fulcher said. "We actually haven't been home since April. We went to eight or nine different countries this year. We visited about 36 different states in four months. In the travel industry, we've worked with many companies that have kept us on the road. »
After spending less than a week in Sandy Hook in November, the pair are now heading to Aruba for three weeks to work with companies there.
"We will be home on December 1 in Vegas. I look forward to being home and growing our business there. It's a new city for us, so we're excited to go there and build connections and relationships," Fulcher said.
No matter where Fulcher and Woods go, Newtown will always hold a special place in their hearts. They still visit family and friends here several times a year and are happy to take on new clients throughout the tri-state area.
To learn more about their work, visit chrisfulch.com and savvy-travels.com. To contact Fulcher, email [email protected].
Journalist Alissa Silber can be reached at [email protected].
Savannah Woods models during a photo shoot with Chris Fulcher. The two have started a travel business, which has them working with hotels around the world. —Photos by Chris Fulcher and Savannah Woods
Former Sandy Hook resident Chris Fulcher holds his girlfriend Savannah Woods, formerly of New Milford, in front of scenic waters. The two are photography business partners and captured the romantic image using a tripod and timer.
Las Vegas-based photographer Chris Fulcher, who grew up in Sandy Hook, captures a perfectly timed portrait image that incorporates smoke, lighting and movement.
Partners Chris Fulcher and Savannah Woods work to make their photography stand out and be different from the rest. They achieved that goal here through unique visual effects and by capturing the emotion of their subject.
Chris Fulcher has expanded his repertoire of photography skills to include drone aerials like this showing a woman holding a bouquet of flowers surrounded by precisely placed leaves.