Sigma announces three f/1.4 primes for the X mount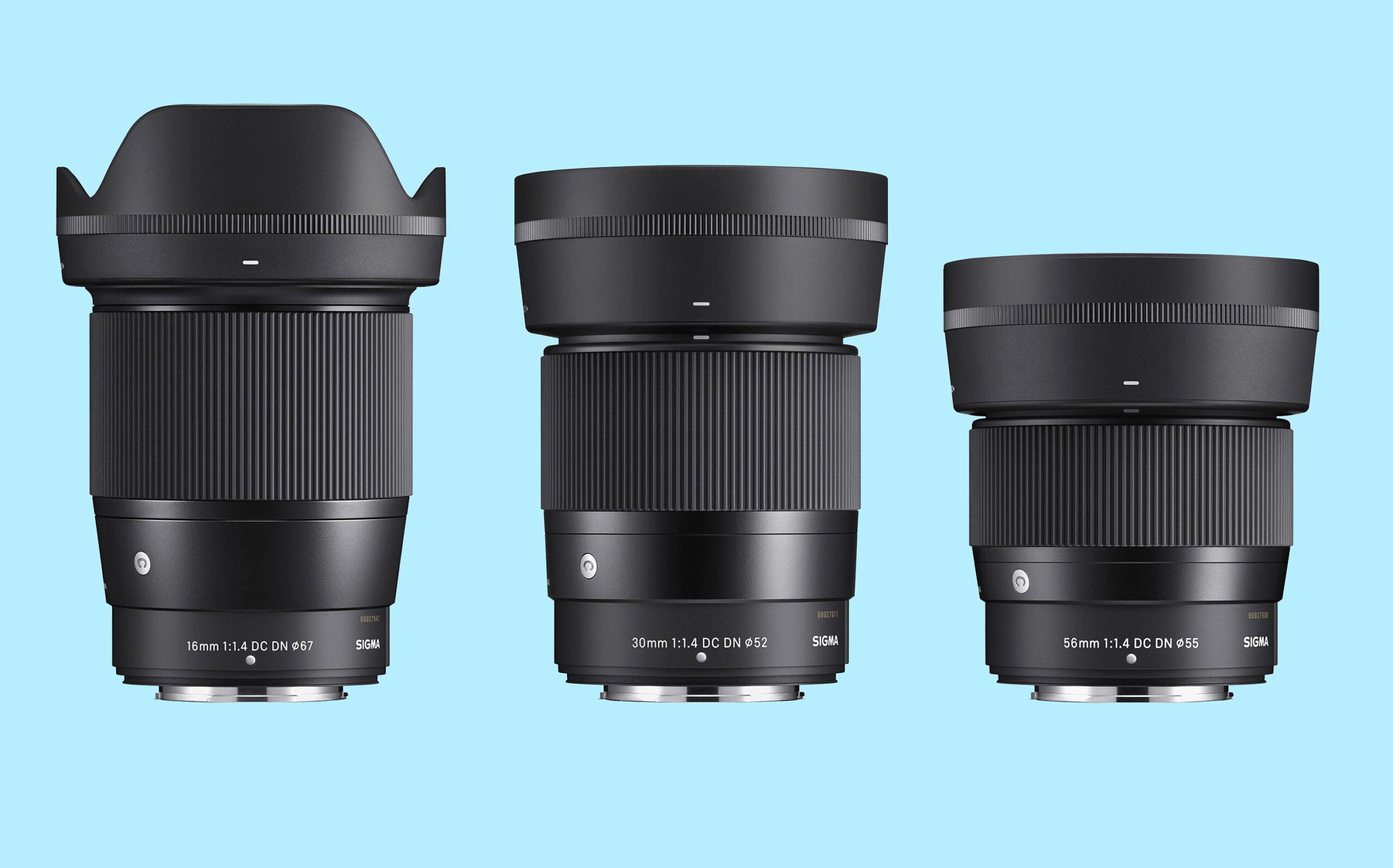 Sigma will be released Fujifilm X-Mount Versions three popular lenses from the APS-C Contemporary range: the 16mm f/1.4 CC DN Contemporarythe 30mm f/1.4 DC DN Contemporaryand the 56mm f/1.4 DC DN Contemporary. They will be available in April for between $340 and $480.
Who are they for?
Fast prime lenses are a go-to for many photographers as they typically offer an excellent balance of performance, package size, and price. Sigma's DN Contemporary lenses, which are currently available for Sony E-mount, Canon EF-M, Micro Four Thirds and L-Mount, are a prime example.
On Fujifilm X-Mount cameras, 16mm, 30mm, and 56mm lenses provide full-frame equivalent fields of view at 24mm, 50mm (~45mm in reality), and 85mm (~84mm), respectively . So the complete set includes a wide-angle, normal and short telephoto lens, all with bright f/1.4 apertures.
Each objective obviously has its own strengths:
The 16mm offers excellent landscape and street performance in low light, while still being able to take good astrophotography images.
The 30mm works well as a walk lens or as a portrait lens.
The 56mm is a great lens for portraits, with an f/1.4 aperture allowing for a great amount of subject-background separation and bokeh.
Build quality and optics
Related: The Sigma 18-50mm f/2.8 DC DN is a lightweight zoom for APS-C mirrorless cameras
Sigma's DC Contemporary lenses are designed to be lightweight and durable for everyday use. All three lenses have a nine-blade aperture (with a minimum of f/16), a stepping motor for fast, precise, and quiet autofocus, and a brass lens mount with a corrosion-resistant gasket. dust and splash resistant to allow photographers to work in a wide variety of environments.
The 16mm lens has 16 elements in 13 groups. It weighs 14.3 ounces and measures 3.6 inches long and 2.8 inches wide.
The 30mm lens has 9 elements in 7 groups. It weighs 9.7 ounces and measures 2.9 inches long by 2.6 inches wide.
The 56mm lens has 10 elements in 6 groups. It weighs 9.9 ounces and measures 2.4 inches long by 2.6 inches wide.
Although not as heavy as Sigma's Art line lenses, they are still high quality lenses built to withstand real-world use.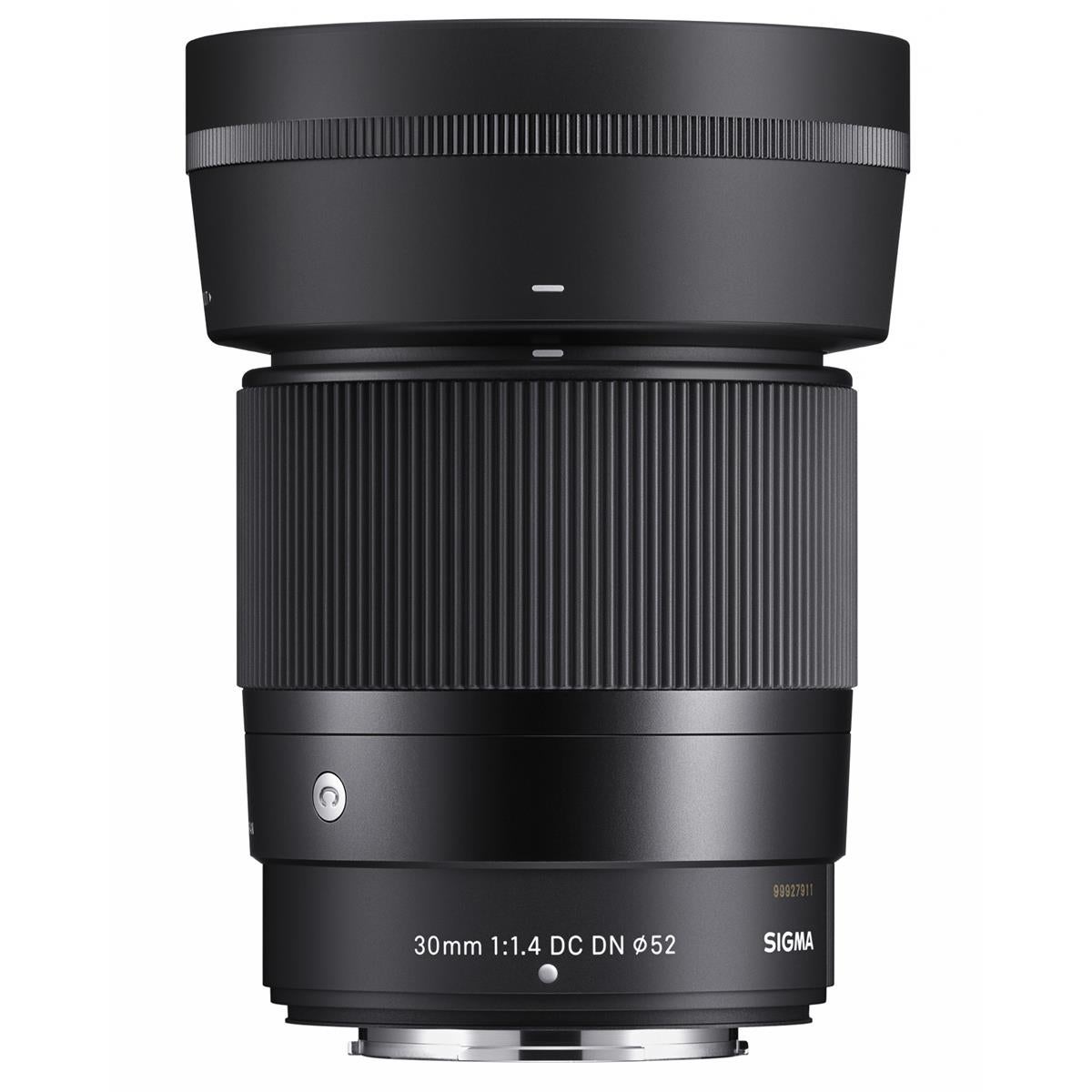 Pricing & Availability
the Sigma 16mm f/1.4 DC DN Contemporary, Sigma 30mm f/1.4 DC DN Contemporaryand Sigma 56mm f/1.4 DC DN Contemporary will be available in April. The 16mm will cost around $450, the 30mm around $340, and the 56mm around $480.
Sigma also intends to bring more of its DN Contemporary lenses to the Fujifilm X mount, starting with the recently released Sigma 18-50mm f/2.8 DC DN. It is "tentatively scheduled" for a December 2022 launch.